A 681 horsepower V12, four-wheel steering, a more aerodynamic body and a historic name. In short, that's Ferrari's all-wheel drive offering for 2017. And it's called the GTC4 Lusso.

Ferrari wasn'
t about to fix what wasn't broken, so the GTC4 
Lusso is more of a clever facelift than anything radical. The 6.3-liter V12 produces 681 horsepower now instead of "just" 651, torque is up to 514 pound-feet and Ferrari also jammed some 
four-wheel steering under the floor to make the new Lusso more capable than you'll ever need it to be.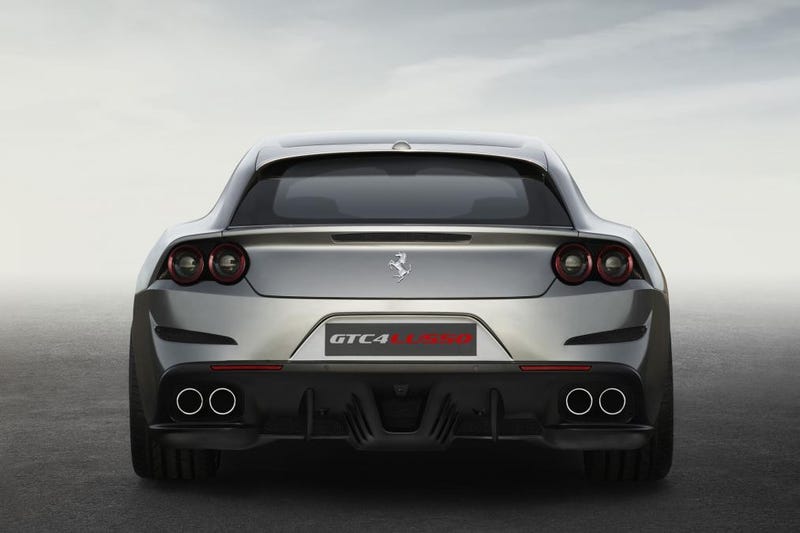 There's a wider grill up front to let that giant engine breath better, while the rear spoiler and a few other minor changes help reducing drag, making the fanciest of family cars reach 62 mph in 3.4 seconds.
Ferrari calls the combination of the all-wheel drive and the four-wheel steering '4RM-S', with the Lusso also getting the forth-generation of their Slide Slip Control, and electronic differential and magnetic dampers.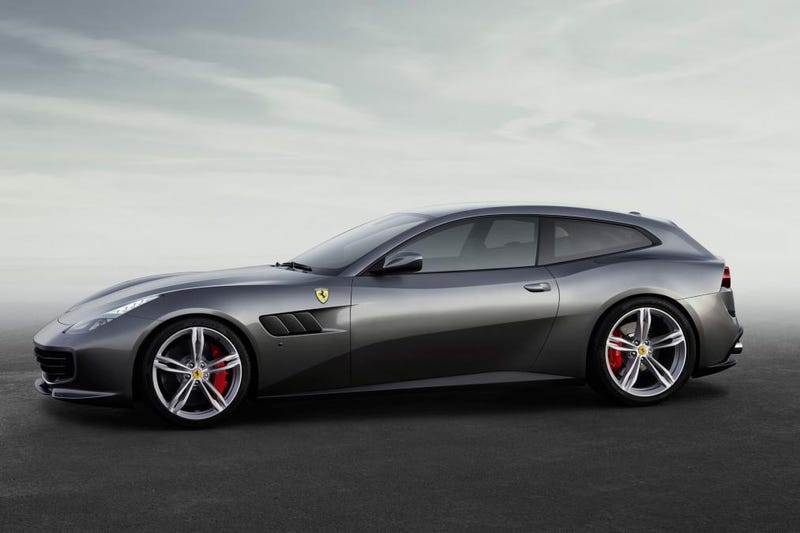 Inside, you get a smaller steering wheel, a 10.25-inch HD touch screen with Apple CarPlay and Android Auto, plus all the fine leather a car could handle. As for the name, Ferrari says it was inspired by several famous older models, like the 330 GTC, 330 GT and 250 GT Berlinetta Lusso.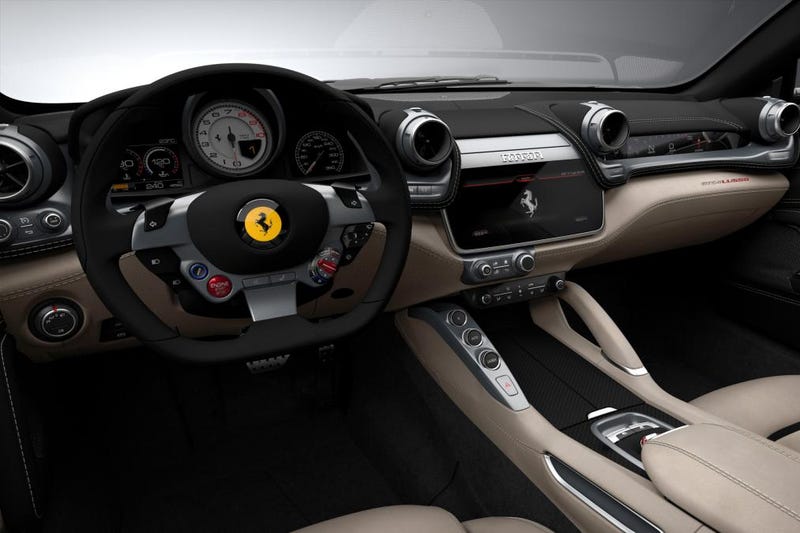 Discover more at Ferrari.